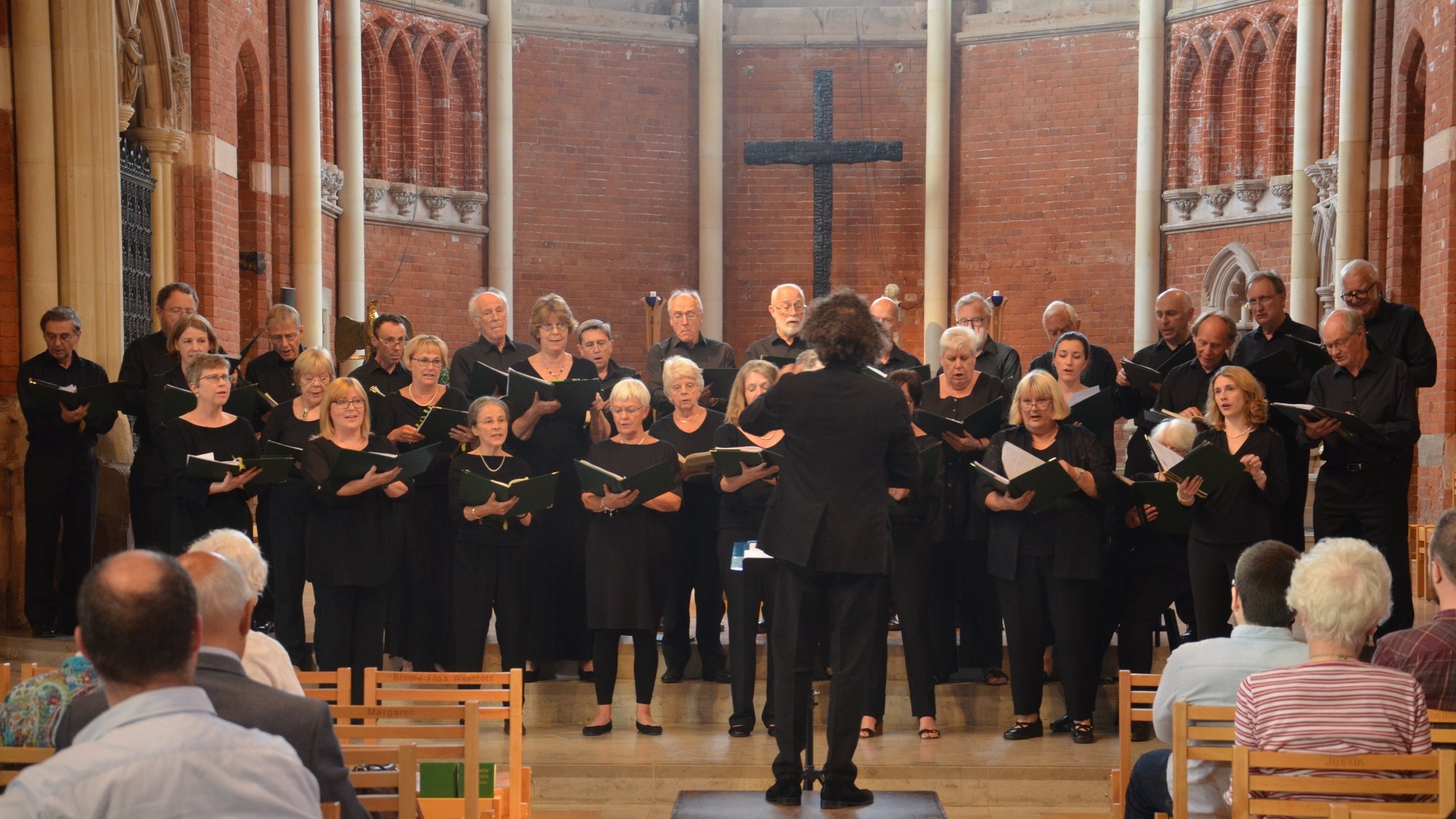 Concordia Chamber Choir was founded in January 1998, initially as an offshoot of the Dulwich Choral Society. It was agreed from the outset that membership would not be restricted to Dulwich Choral Society, and new singers would be welcomed from the wider community. Meeting on a fortnightly basis, initially in members' homes, the choir recognised early on that a concert programme was essential to give the group focus. The inaugural concert was given in Guys Hospital Chapel in November 1998 in aid of the Evelina Children's Hospital Appeal.
Concordia is made up of approximately thirty singers from around the Dulwich area and beyond. Initially conducted by Susan Farrow, and subsequently by Graham Ross and then Dan Ludford Thomas, the choir is currently directed by Robert Brooks. Our repertoire includes anything from Thomas Tallis to Arvo P?rt and Eric Whitacre, via Cole Porter, Vaughan Williams and Britten. We have toured to Italy, France, the Netherlands, Germany, Denmark and Norway.
Concordia rehearses between 7.30 - 9.30 on Tuesday evenings in term time, at the Old Library in Dulwich College, and usually gives at least four concerts a year. Subject to vacancies in the appropriate voice part, new members are always welcome to contact the choir for an audition.
The Friends of Concordia are a vital backbone of the choir's set-up and a hugely valued part of the future planning of the group - if you would like to become a Friend and join the Concordia family please do contact us. We look forward to welcoming you!
Registered charity no 1149662
Robert Brooks is a conductor, baritone, and composer/arranger. His first music lessons were at the Junior Guildhall, before he became a chorister in the choir of New College, Oxford. His further studies took him to The University of Manchester, where he specialised in singing and composition. He also directed the University's chamber choir Ad Solem, and was a member of the Genesis Sixteen choral program.
After graduating, Robert directed several ensembles in the North West, and appeared frequently as a vocal soloist and recitalist. He was selected for the National Youth Choir's Fellowship Scheme, and works regularly for NYCGB as a conductor and arranger. Robert is currently based in London, where he conducts chorally and orchestrally, as well as freelancing as an ensemble singer.